What Is Considered Damage (that we can't buy)?
This is a great question and will provide as many details below as possible!

To start, here are some photos showing damaged supplies that we could not purchase. Please note, we recommend to NOT remove script labels because they often damage the box coating and we won't be able to purchase damaged boxes.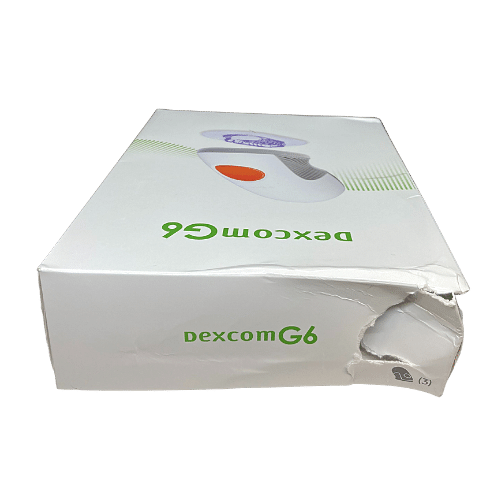 Ripped box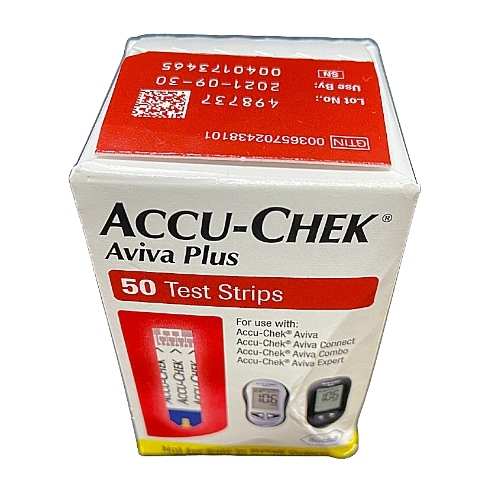 Crushed corner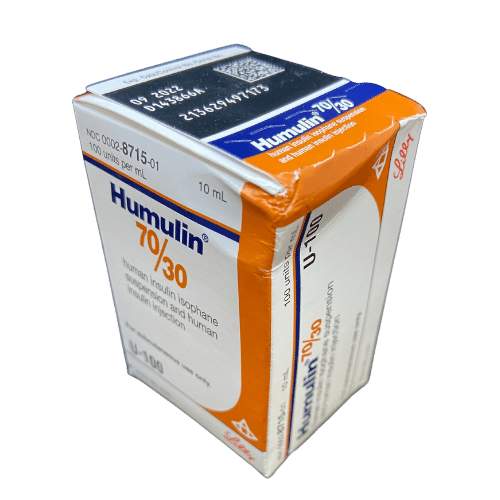 Humulin can have no damage, must be perfect, "mint" to be purchasable
Stains/Markings on box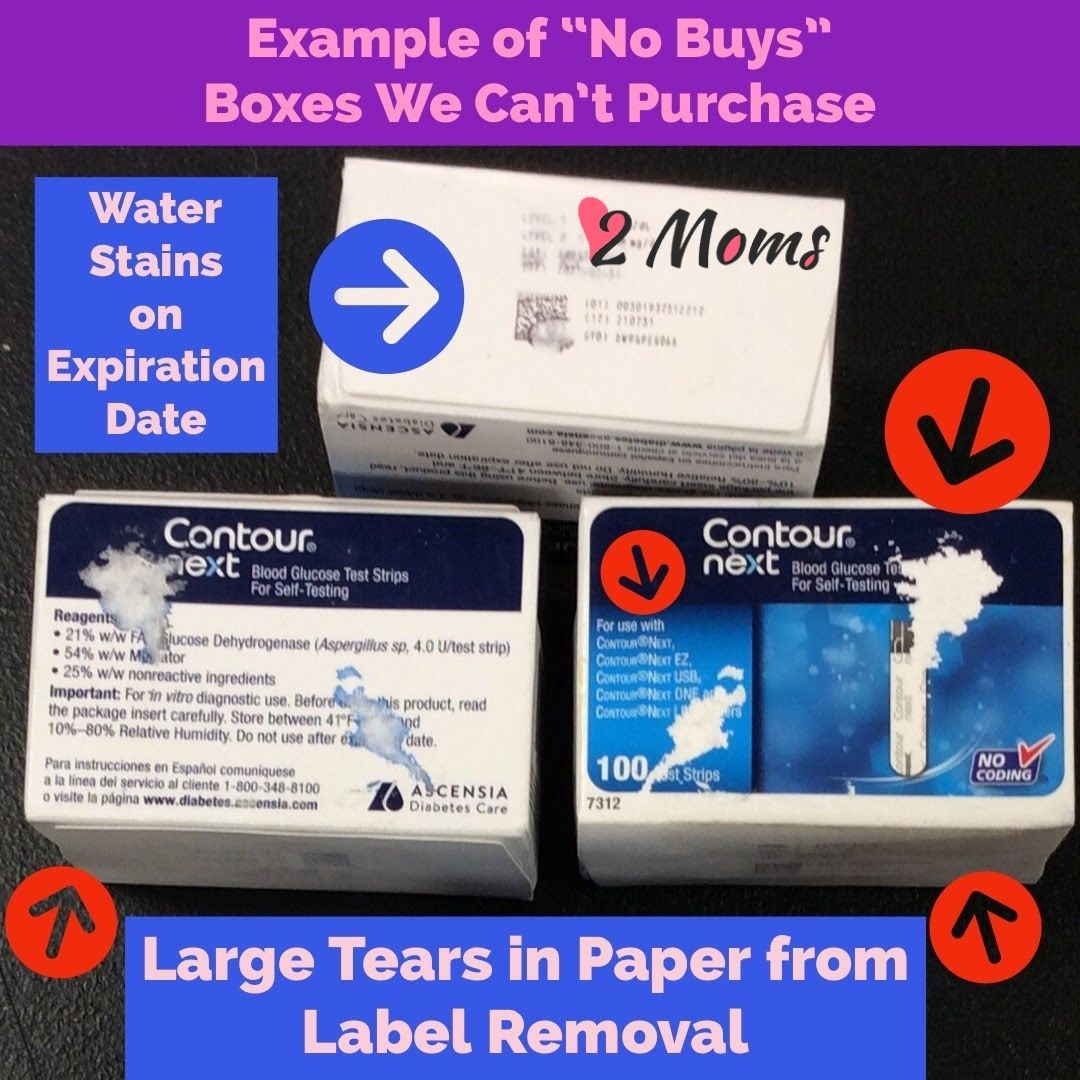 Water Stains, Tears from Label Removal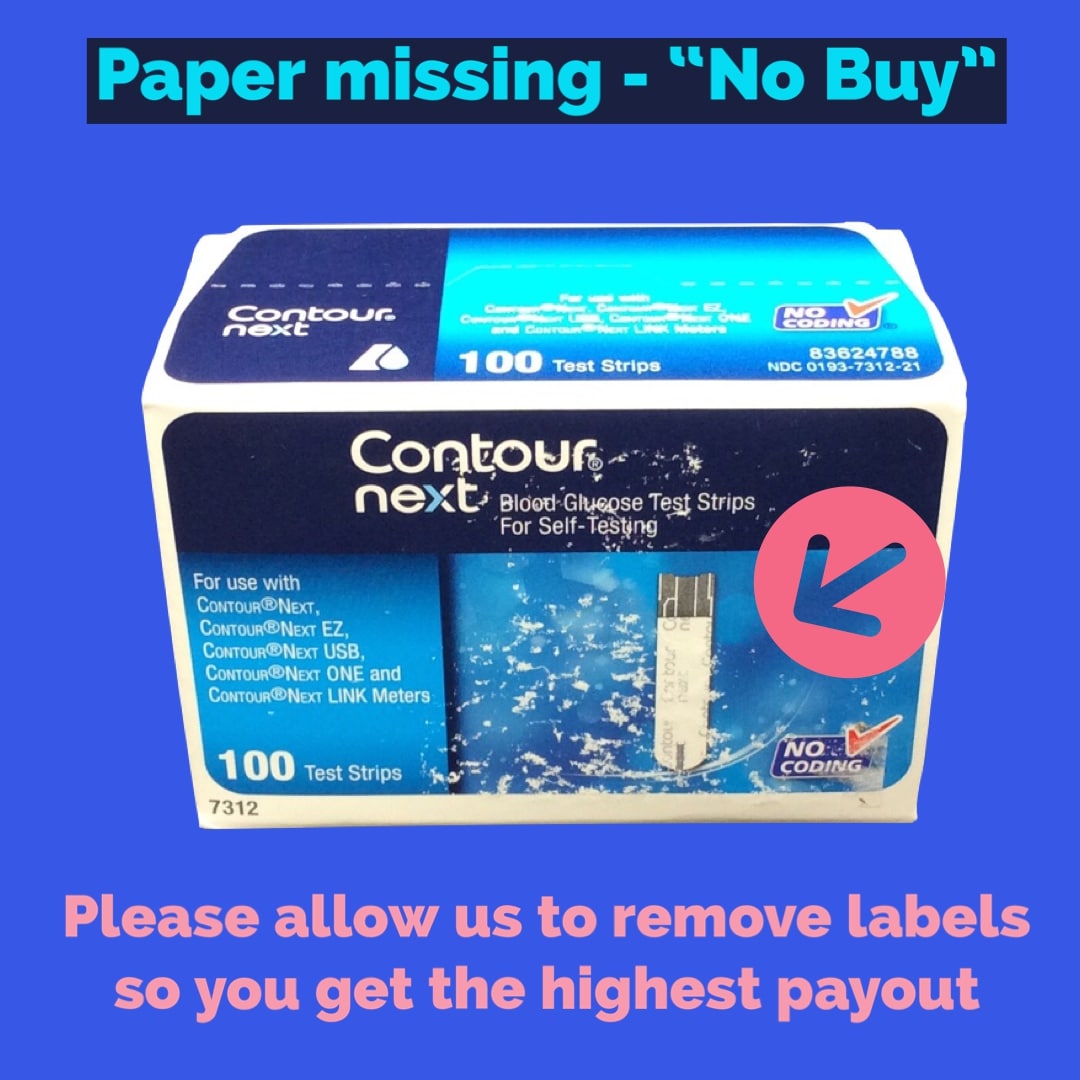 Box Coating Tearing From Label Removal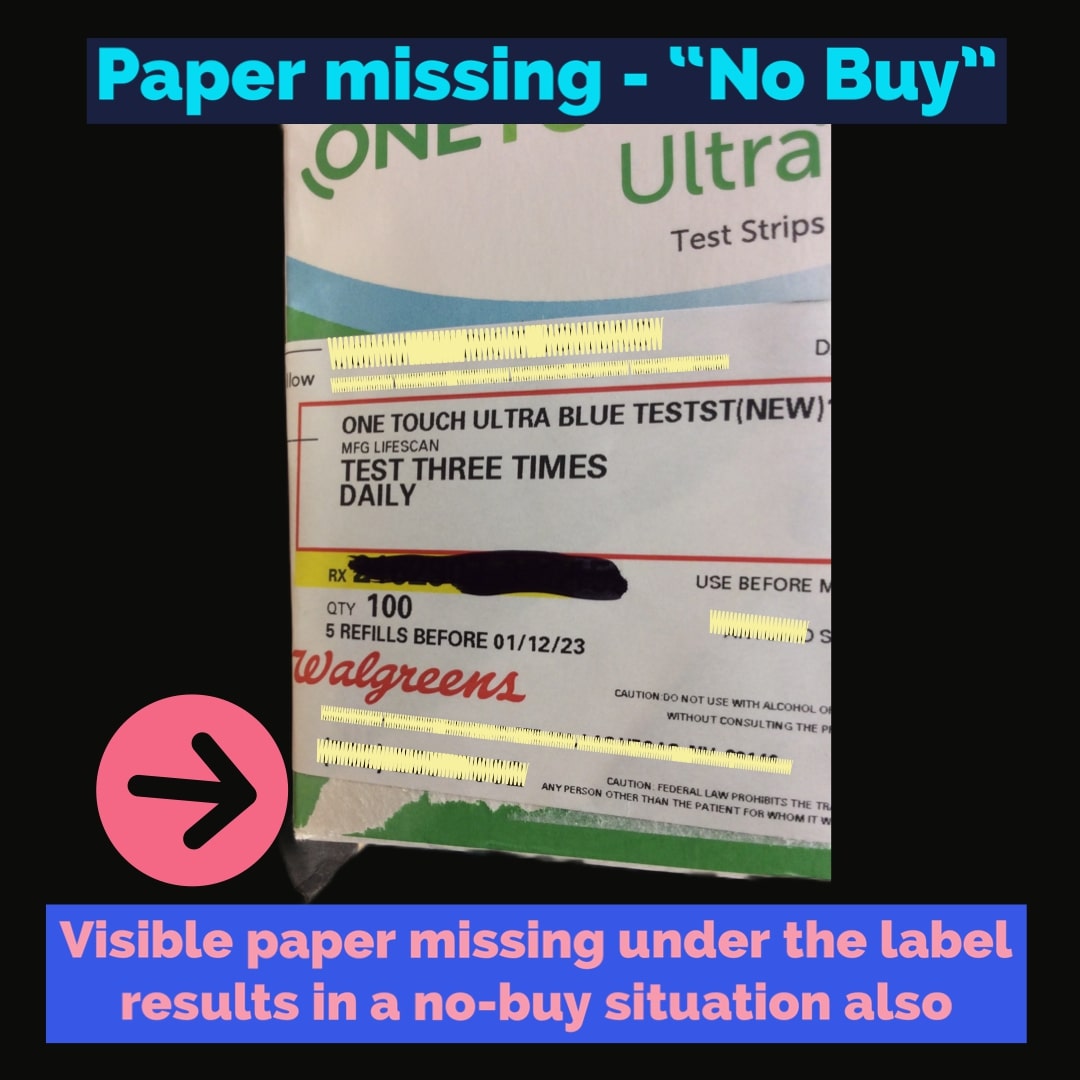 Visible Paper Damage Under Label - Can't Buy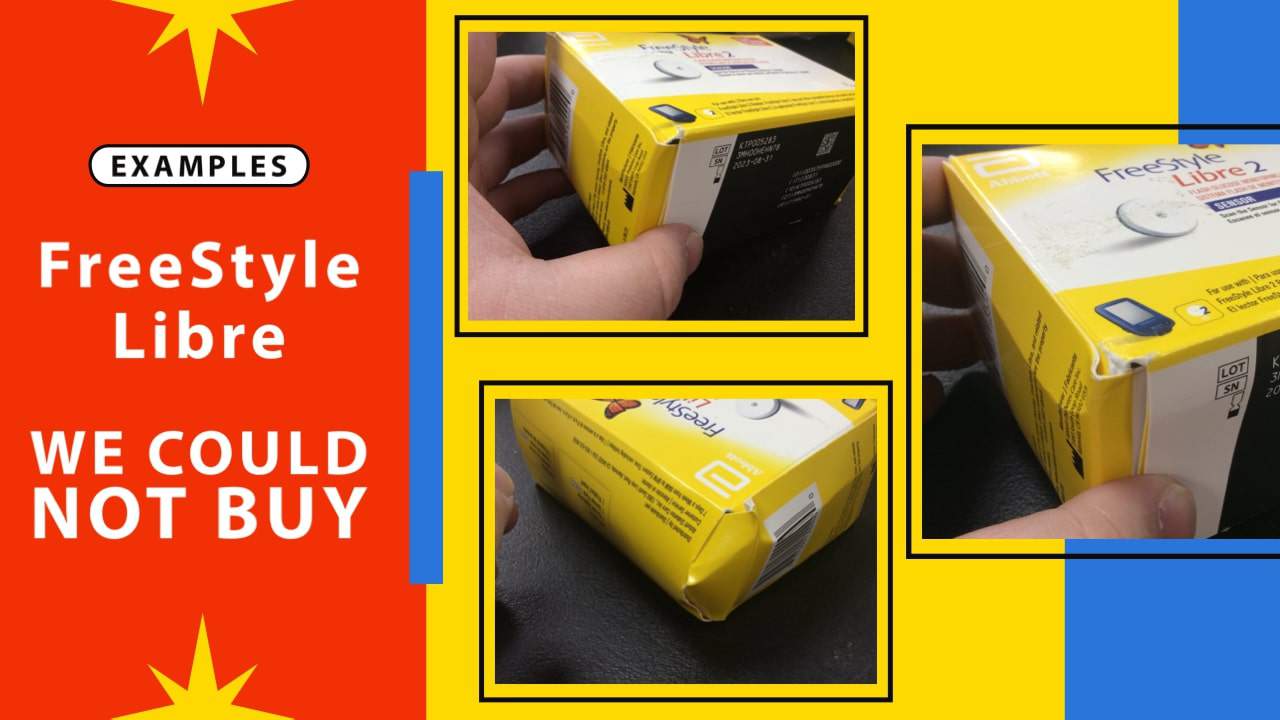 Box corner damage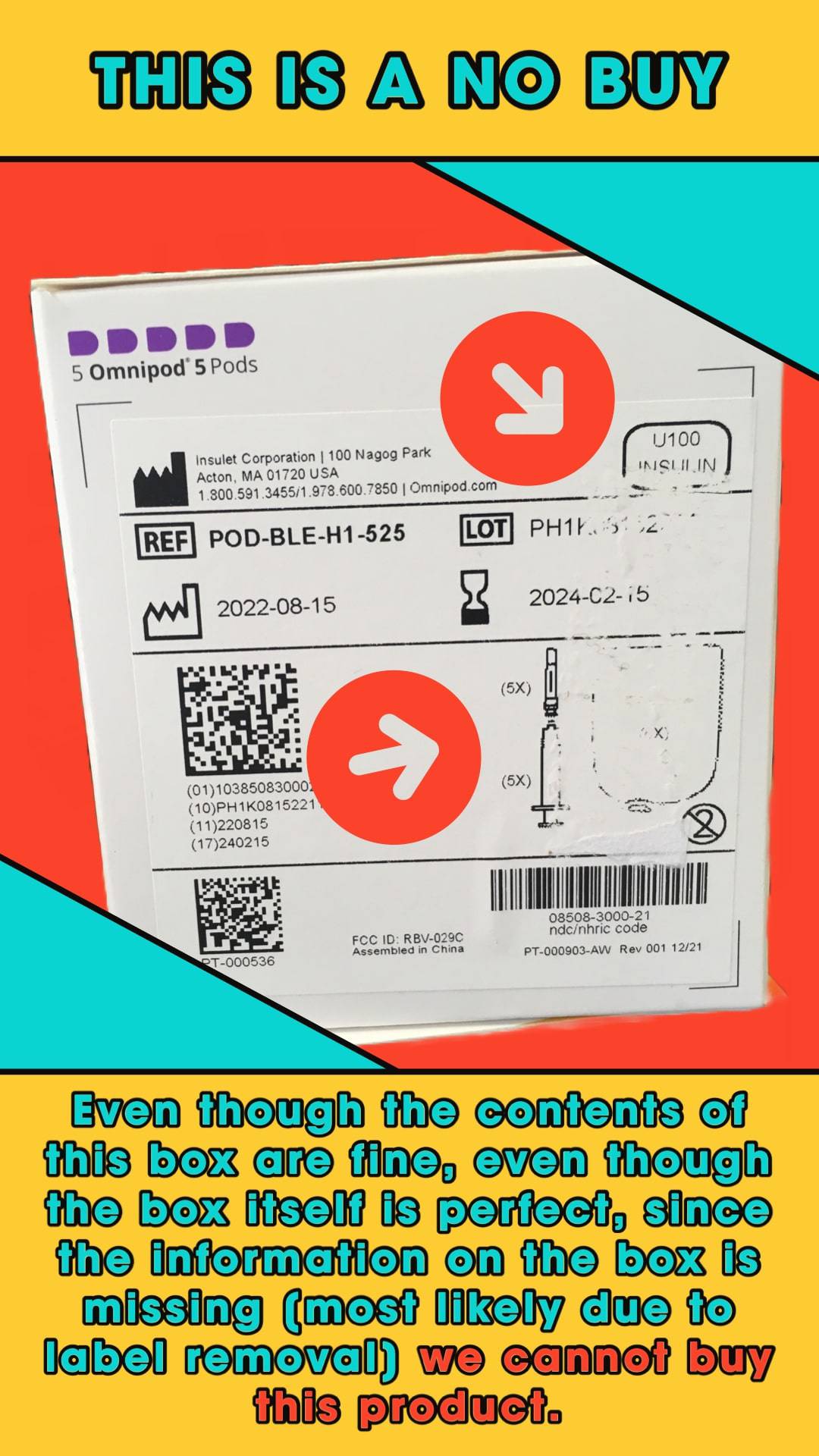 Label Damage (Not readable)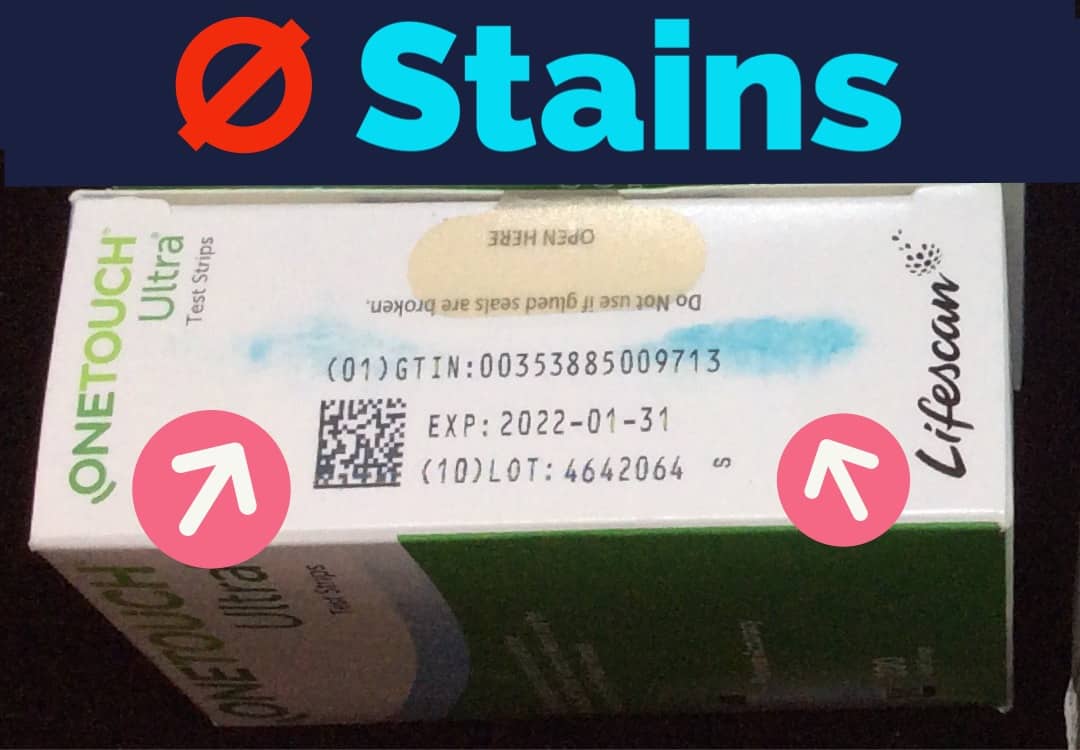 Stain damage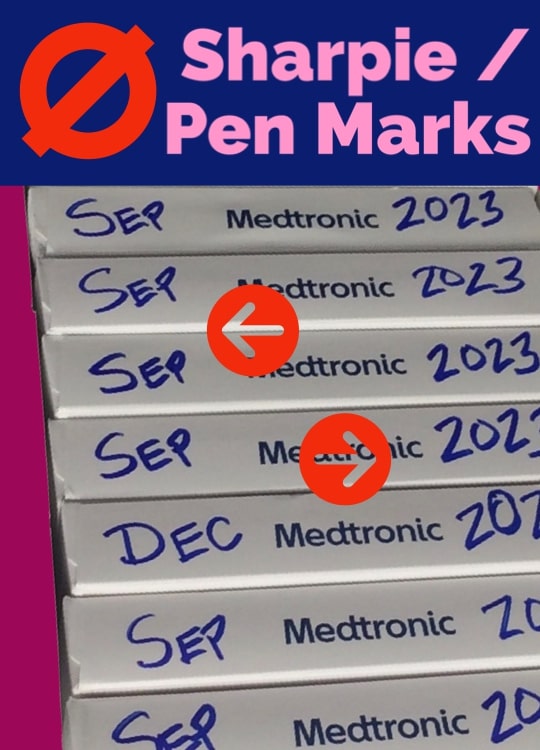 Pen Mark damage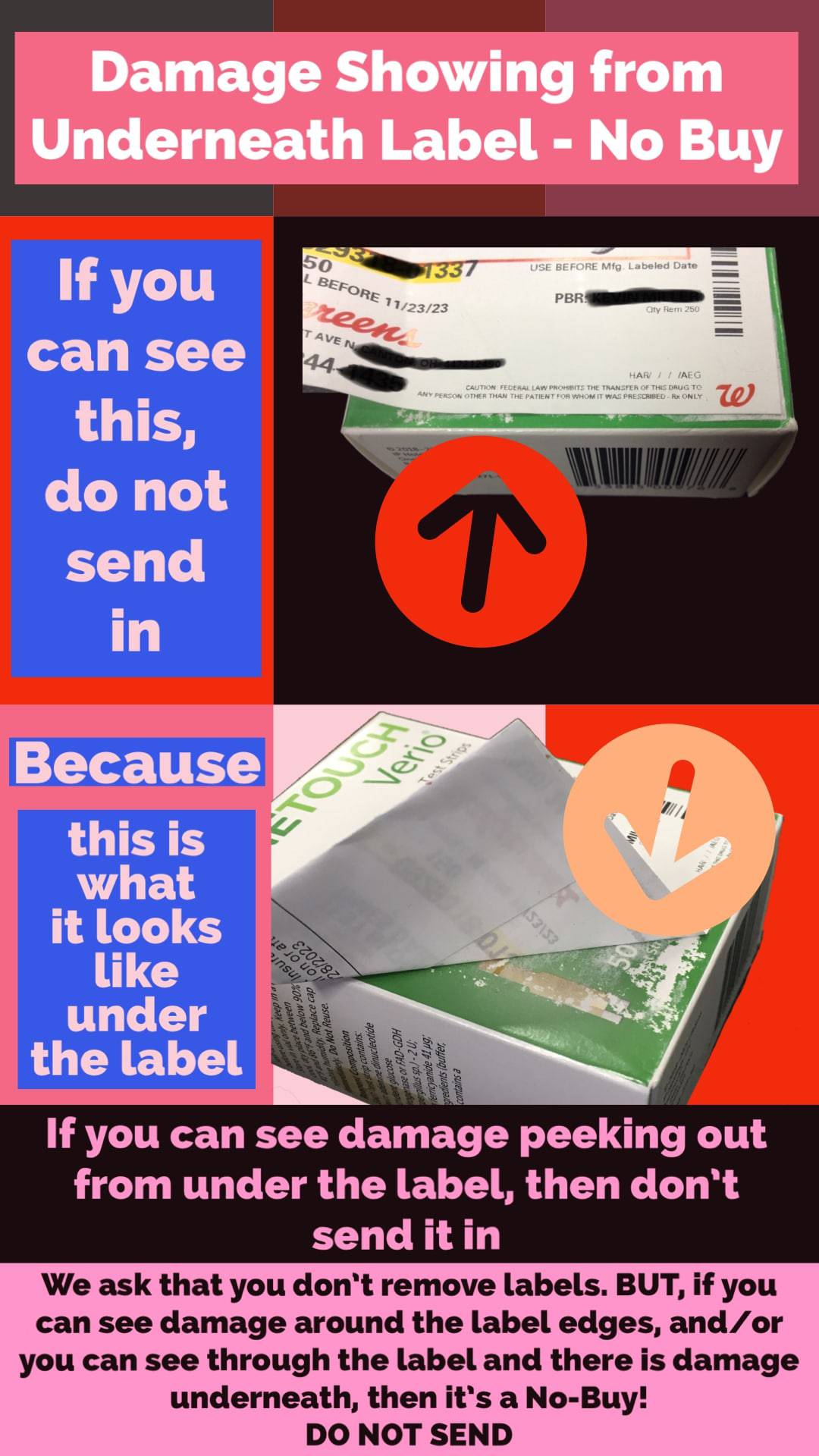 Label/Box Coating damage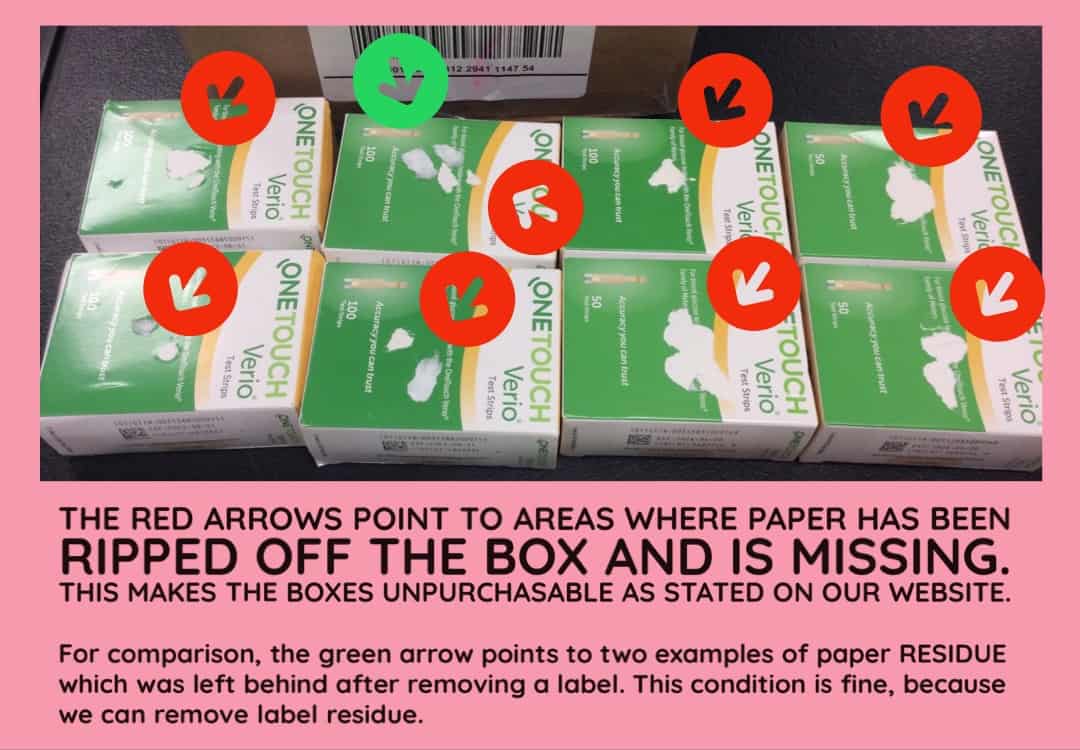 Label Removal damage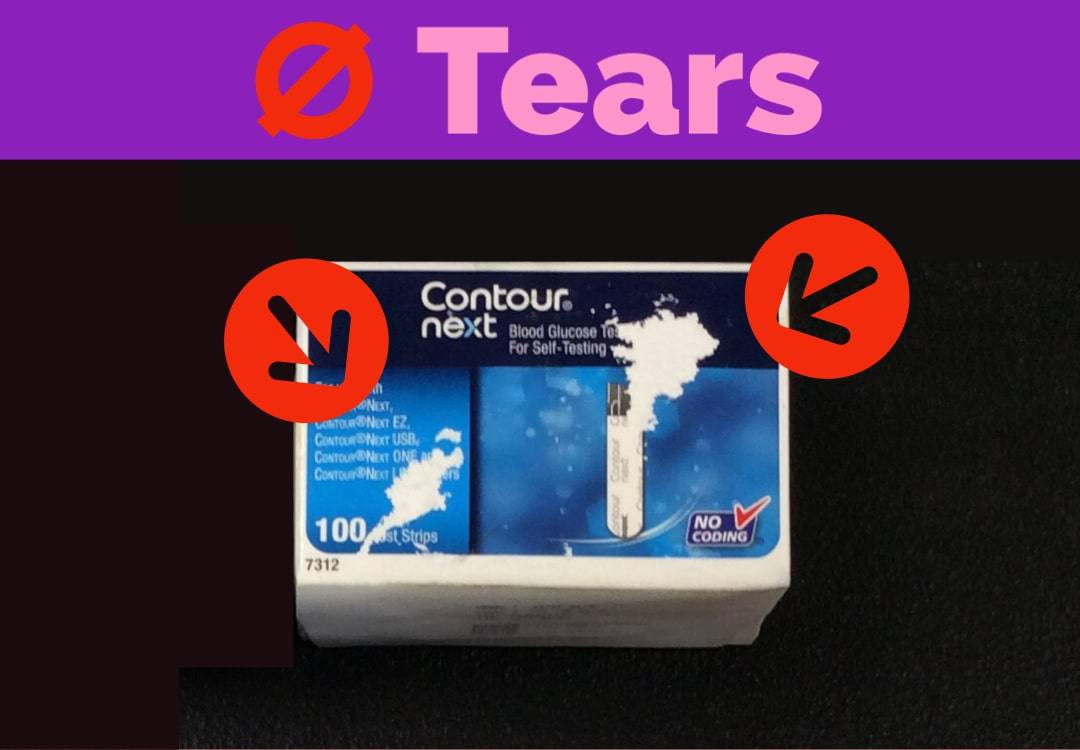 Label Removal/Tear damage
These photos above hopefully gives you examples of damaged supplies which we can't buy. Please double check your supplies before shipping them because they will not be purchased or returned if they don't meet our minimum requirements or if damaged.

Thank you for your cooperation in allowing us to help you when you sell test strips and diabetic supplies!

Related Articles

Do You Buy...

All the diabetic supplies we currently purchase and their prices are listed on our website that is updated regularly for your reference and available 24/7. To see all the items the Two Moms purchase and get an instant quote, please click the pink ...

Shipping Tips To Avoid Damage

As we strive to pay you the most we can every time you sell with us, here are some tips to avoid damage to your supplies during shipping. After 7 years of processing supplies and working with our sellers, we have found the following method avoids ...

Paypal Put A Hold On My Payment

If you selected to be paid by Paypal and they notified you that they are holding funds pending confirmation, no worries! Just submit a ticket here on our help desk and please provide your Quote number and name and we will contact Paypal and confirm ...

How is My Payment Made?

Sure thing, we can pay you via check, ACH, PayPal, or Venmo. You decide how you would like to be paid during the checkout process when you submit your quote to us. Just select the method that works best for you. Thanks!

Why Did I Get Paid Less Than I Was Quoted? (Adjustment)

Whenever there is a discrepancy (different expiration date, different condition, different brand, different box count than submitted), between your submitted quote/order and what we receive, we make an adjustment, take photos for your reference and ...